Gold Subwoofers:
Sometimes it may be necessary to carry out a factory reset. If this needs to be done, it can be done by the following. Enter Bootloader, refer to the Bootloader Mode section below.
To get the Gold Subwoofer into bootloader mode, you must first turn the sub woofer off by the mains switch. When it has shut down, press and hold the control dial while simultaneously turning the subwoofer back on.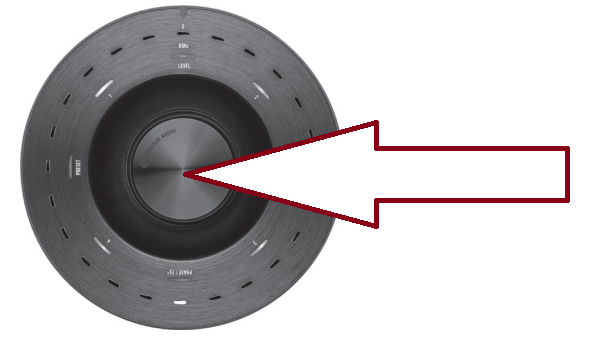 The Inner blue and cyan LEDs will illuminate with the outer white LEDs flashing in a chase sequence finishing at "Phase" (as per illustration below). This is now in bootloader mode.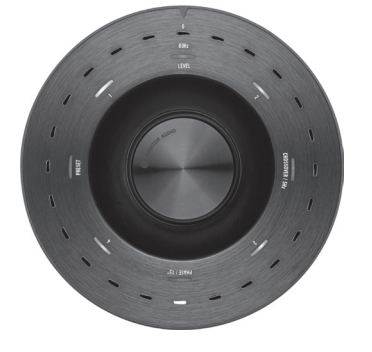 When in Bootloader mode, press and hold the Control Dial again.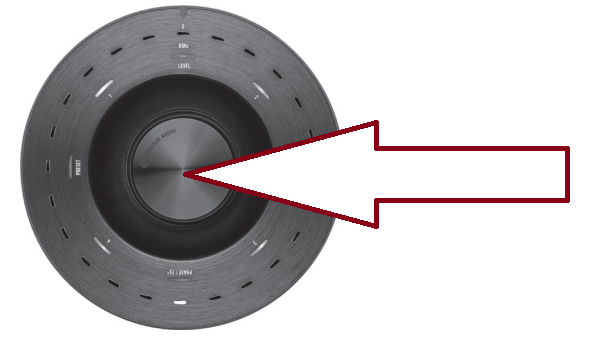 As you are holding the Control Dial down, the LEDs will count down starting with the below pattern and then finish by flashing twice. When it flashes the Control Dial can be released.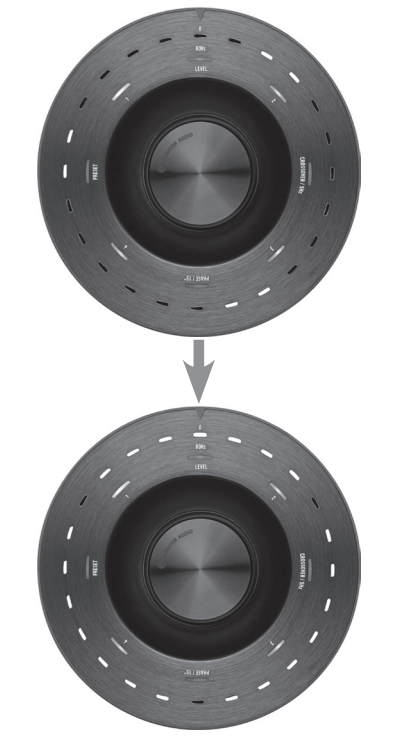 After being reset, the Gold Subwoofer will go into standby mode.
Silver Subwoofers:
If any problems or glitches occur, the first port of call will be a factory reset. This is actuated via a long press of button 1 and button 2 simultaneously.

This Will Reset:
The Current Saved EQ (Resets to Profile 1)
Any Saved Microphone Calibration Data
Any Saved APC Filter Profiles