Apple TV 4K and Setup
Setting up the Apple TV 4K for the Best Audio/Video you can get from a Home Theater and Media Room Perspective. (2020-2021)
Settings for the Apple TV 4K
Video:
First, the receiver is plugged into the Sony TV's HDMI that supports Enhanced Format (18Gbps). This is because Apple TV 4K supports 4K 60p and Chroma 4:2:0/4:2:2.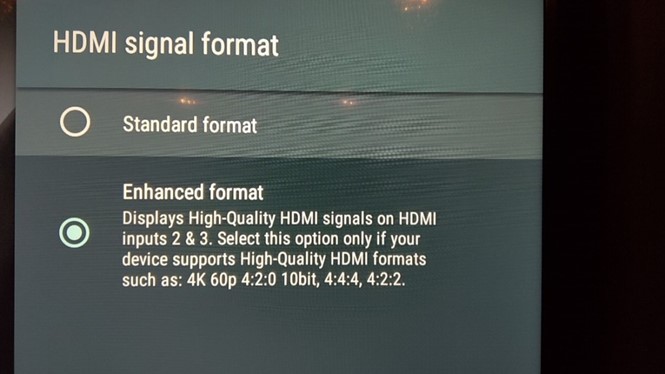 Second, you will want to make sure the TV is set to accept HDR.

Go to Settings Gear Icon, Picture & Display, Picture Adjustments, Advanced Settings, Video Options and set HDMI Video Range, HDR Mode and Color Space to Auto.

You will see manual adjustments there as well to lock the TV into HDR10 or HGL. Additionally in the Color Space section, you can lock it into Rec. 709, DCI-P3 and even Rec. 2020. This is good for testing and "confirming" your HDR settings from the source and not relaying on Auto settings from the TV. However, Auto should get the Metadata to use the HDR mode and the Color Space the source is using. For more on Rec. 2020 settings on TV's that are not Dolby Vision, Click the Link Here.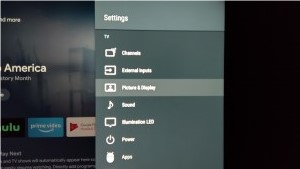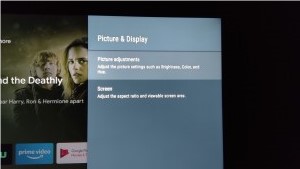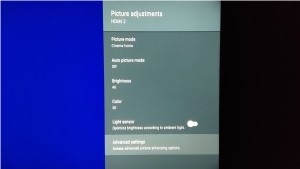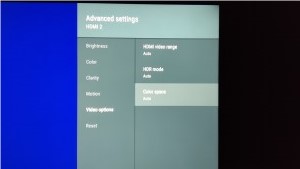 The receiver needs to support 4K 60p Ultra HD Passthrough with HDR10, Dolby Vision Compatible. You want to make sure the HDMI ports "if you're going to be passing your devices through them" are HDCP 2.2.

Video Features:

Ultra HD Pass-through with HDCP 2.2 (4K/60p/4:4:4/24-bit,
4K/24p/4:4:4/36-bit, 4K/60p/4:2:0/36-bit) HDR10, HLG and BT.2020 Wide Color Gamut Signal Pass-through. All HDMI Inputs, however, the front Input and HDMI 5 and 6 does not support these features.
HDR10+

HDR10+ provides for scene-by-scene adjustments for the optimum representation of contrast from the HDR source content. Being an open format, it's license/royalty free and therefore easily adoptable by manufacturers and content producers with quality maintained through a HDR10+ certification and logo program.

Fourth, the Apple TV does support 4K HDR at @ 60Hz. However, I would recommend setting the Apple TV 4K to 4K SDR 60Hz… Reason being that Apple TV has a additional setting called "Match Content" (Default is Off). Match Content, when on, will configure the Apple TV 4K to the video contents Dynamic Range and Frame Rate automatically (so if the movie is in HDR, those setting will take place while consuming said content, then revert back to SDR when HDR is not available). This is good because not all content is in HDR and that content may not look as good being forced into HDR.
Select Video and Audio
Under Video Select:

Format and Select 4K SDR 60Hz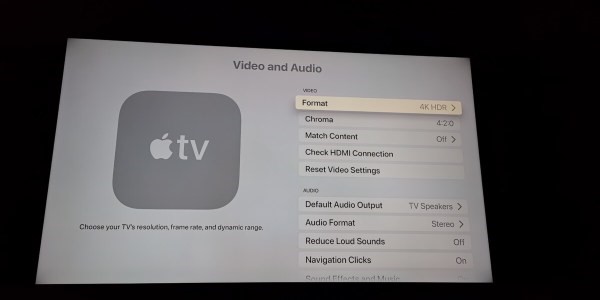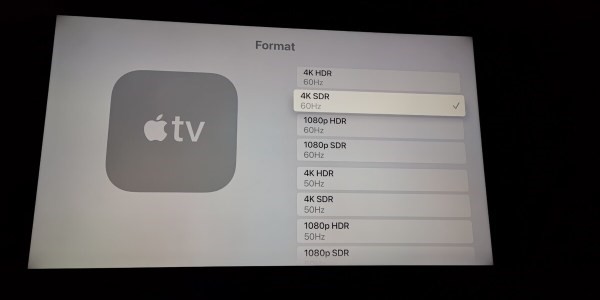 Then go to Match Content (Default is Off)

Turn Match Dynamic Range On
Turn Match Frame Rate On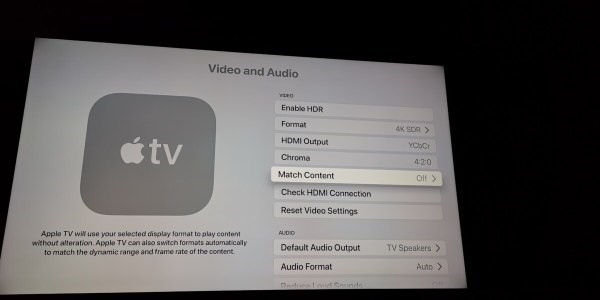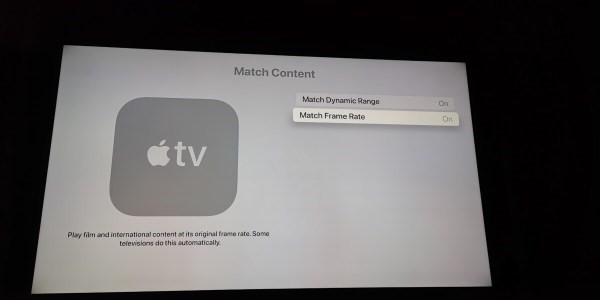 Next, go to Chroma and "if" you have an 18Gbps HDMI cable connected from the Apple TV 4K, Passing Through the AVR and then to the TV or Projector, change it from 4:2:0 to 4:2:2. This will improve clarity, however you will need a High-Speed HDMI Cable to take advantage of this.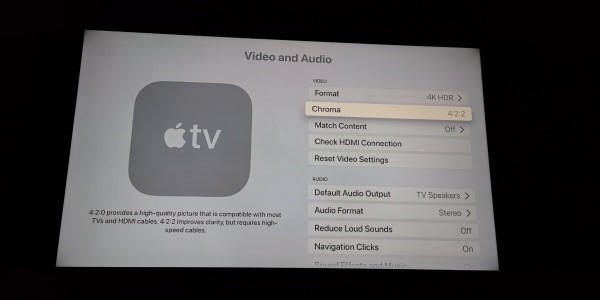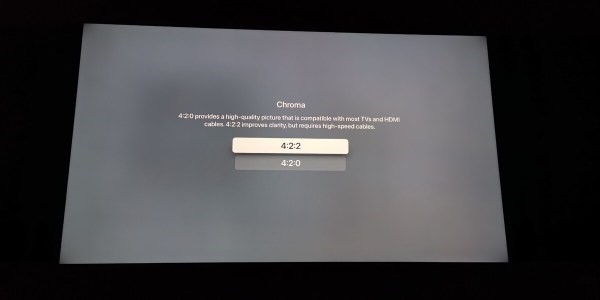 You will see a message pop-up asking you to select OK if you see the picture, if your TV or Projector is having an issue displaying 4:2:2, it will count down from (20) and revert your image back to 4:2:0.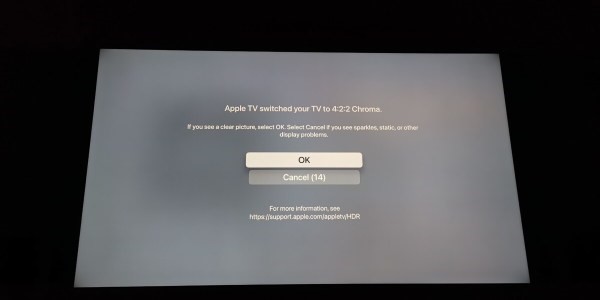 Audio:
With any Home Theater or Home Media Room experience, the audio is just as and if not more important to enjoying the cinematic experience!
First, Apple TV 4K Dolby Atmos setting is very easy.

While still in Settings
Select Video and Audio

Under Audio Select Audio Format
Select Change Format to Off
Once you Select Off, Immersive Audio will Automatically be Selected to be On

*If you keep Change Format On, you will have the ability to use Dolby Digital 5.1 as the dedicated surround option (only). And you will not be able to use Dolby Atmos.

You will then see the Audio Format Change from Stereo to Auto, Atmos Available.

And that should be it… Let's give it a try.
My first demo was Avengers Infinity War streaming from Disney+. Awesome! The Apple TV 4K switched from SDR to HDR when the movie started to play, and Dolby Atmos sounded amazing!
Then purchased Gravity from Apple movies iTunes in Dolby Atmos and demoed it. I can confirm Dolby Atmos was working! And the 1080p video wasn't so bad either.